From idea to interaction to transaction
At Shrinking Planet, we offer strategic and creative website design and development services for businesses of all sizes.
Our knowledgeable and professional team has over 20 years of experience and knows how to speak your language.
Whether you're looking to redesign an existing website or launch a new online business, we will work with you to create a dynamic web presence that will drive online success for your business.
And, as your company evolves, you can draw from our integrated suite of web-based solutions to support your growing needs.
With our years of creative and technical expertise, we have what it takes to produce a dynamic, cost-effective website solution that will contribute towards your bottom line.
There's a lot more to the story.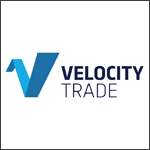 "Shrinking Planet is extremely technically competent and they thoroughly understand our business and digital marketing requirements. They consistently deliver on time and often surpass our business expectations. They have been a trusted marketing partner for over seven years and I would highly recommend their services."