The Investment Advisor Portal (IAP) is an email sales software designed for compliance-based investment sales channels.
It allows your advisors to effortlessly build their business while you build your corporate brand and comply with all the complicated rules and restrictions of the investment industry.
Why choose IAP?
The IAP software platform was specifically designed for Mutual Funds, Alternative Funds, Wealth Managers and Investment Brokers and is an ideal solution for any multi-level sales channels with messaging, brand and reporting compliance requirements.
Our unique and powerful software platform allows multiple stakeholders with various levels of permissions build a content resource library that is current and relevant and most importantly compliant. It quickly and easily allows your team to:
Prepare market commentary
Compile industry news articles and information pieces
Import third-party market data and generate reports and charting
This software ensures that all advisor communications follow brand and regulatory guidelines through a this simple but rigorous system:
Select communication materials are available in a pre-approved content library that is locked for editing by the advisor
Pre-installed email and PDF templates based on corporate brand standards
Personal email content must be approved by compliance before it is send to the client or prospect
This powerful platform simultaneously gives you and the advisor flexibility and control.
Create a custom signature including certifications and portrait photo
Upload client and prospect lists to our private and secure cloud server
Select from a library of pre-approved market commentary, industry news and financial reporting
Compose personalized email messages and send them out using brand compliant email templates
Finally, IAP makes sure that you say the right thing to the right people at the right time to ensure the sale.
See email campaign success by tracking opens,click-through, web-views, unsubscribes and bounces
Gain insight into content reception by tracking views of market commentary, industry news and financial reporting
Rank individual clients and prospect affinity by tracking participation across multiple campaigns.
There's a lot more to the story.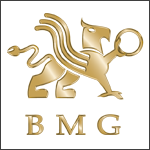 "We have trusted Shrinking Planet with our web communications since 2008. We have found the entire Shrinking Planet team to be technically competent, professional, and easy to work with. They consistently deliver high quality solutions and I am pleased to recommend them."