Renew. Re-imagine. Re-build.
At Shrinking Planet we understand that the construction industry is not just changing, it has changed. Buyers and stakeholders now demand a higher level of sophistication and service – no matter how big or small your company is. Let's face it, relationships will always be important, but the web is one of the first places that everybody goes to cement their first impression.
We know that your business is deadline-sensitive and it is tough to make your web presence a priority – no matter what time of year it is. That's why we pride ourselves in not only our industry knowledge but also in our unique ability to deliver a complete solution without interrupting your schedule or business.
So if you are just starting a company or have been in business for years, we have a solution that will fit your requirements and budget – whether it's to renew, re-imagine, or re-build your brand online.
Website Solutions for Construction
We deliver web marketing solutions focused on the unique needs of the construction industry and the businesses who are most likely to visit your site to form or reform their impression of you. This includes tools that allow your team to autonomously update important communications such as project status, unique trade, technology and equipment capabilities, virtual CCDC 11 forms, and detailed project galleries.
Let Your Projects Promote You
Whether it is showcasing your first job, last job, or years of work, Shrinking Planet has the right tool to showcase your projects, techniques, and equipment. Our enhanced 'Project Showcase Builder' allows you to build and internally maintain a searchable, cross-categorized and content-managed repository of project materials, photos, testimonials, and case studies.
Custom Software Development
Need something outside of the box? Our team of experienced software developers provide custom solutions to fit your requirements including connecting to data custodians, third party APIs such as Google Analytics and CRM packages such as SalesForce.com.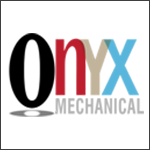 "We received a recommendation to contract Shrinking Planet for our new website, and we are very pleased with the work they've done for us. They have swiftly addressed any requests or concerns we've had and are knowledgeable about the construction industry and its requirements. I'd whole heartily recommend them!"