A safe and reliable way to optimize your online sales.
We provide a unique combination of sound strategic counsel, program development support, and an automated suite of web-based tools to support your e-commerce needs, while reducing your overhead costs and administrative workload.
By staying attuned to the business priorities you set out, we can help you develop a complete online order life-cycle strategy, as well as establish and implement processes to manage shopping transactions on your website, quickly and effectively.
Shrinking Planet's integrated suite of web-based solutions include a powerful e-commerce component that allows you to post items in real-time to an online catalogue and create specialized shopping areas for preferred customers, all at the click of a button. Not only that, but your customers can search the catalogue by keyword, add items to their shopping cart, and make payments by credit or debit card via a secure online payment system.
On the order management side, Shrinking Planet can provide you with reliable reporting tools to give you a real-time view of product sales, customer activity and a whole lot more.
There's a lot more to the story.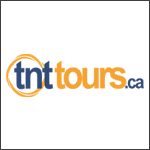 "Shrinking Planet has been our long-time partner for all our web needs. They designed and developed our booking website, and built us custom and robust software for managing all our tours, communications, and payments. Providing professional solutions and timely service, I'd recommend them for all your custom web needs!"