Data automation & aggregation into the Salesforce.com cutting-edge CRM system
Data, or more specifically data management, is one of the key forces driving the modern business world. Gathering customer and client data is of significant importance, but even more important is the ability to organize that data into digestible and actionable decisions.
Shrinking Planet not only provides a suite of custom registration and lead generation software, but can connect these systems to CRM (Customer Relationship Management) software for increased effectiveness. Our CRM integration of choice is Salesforce.com, due to their robust platform and flexible API.
Built for your custom requirements
Our software is built with unique customer requirements in mind. Whether it's gathering data from multiple regions, third-party account integration, multi-lingual communications, or custom reporting, Shrinking Planet can deliver the solution you need.
There's a lot more to the story.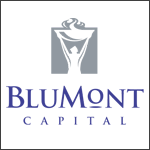 "For over seven years, Shrinking Planet has reliably provided outstanding support and a superb solution for our financial reporting requirements. We are very happy with Shrinking Planet as a website development partner and would be pleased to recommend them to our peers in the alternative investment industry."