Need something outside of the box?
Our team of experienced software developers provides custom solutions to fit any business challenge.
Utilizing our website software framework, we will design, build and deploy the right solution rapidly and effectively. Our software solutions will seamlessly integrate with your existing website, database infrastructure and business processes.
This includes connecting to ERP and accounting software, data custodians, third-party APIs and CRM packages such as SalesForce.com and SalesLogix.
It's all about bridging the gap between off-the-shelf software and creating the best-fit software solution for your business requirements. And, of course, getting you there on schedule without breaking the bank.
Look to Shrinking Planet to turn your next custom website software challenge into an effective business solution.
There's a lot more to the story.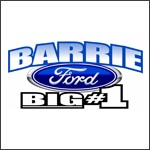 "Shrinking Planet did an excellent job in designing our customer deal follow-up program for Barrie Ford. Their software has helped us to smooth out the deal closing process and increase sales on dealer upgrades."
Sales Force Integration
Shrinking Planet not only provides a suite of custom registration and lead generation software, but can connect these systems to CRM software for increased effectiveness.