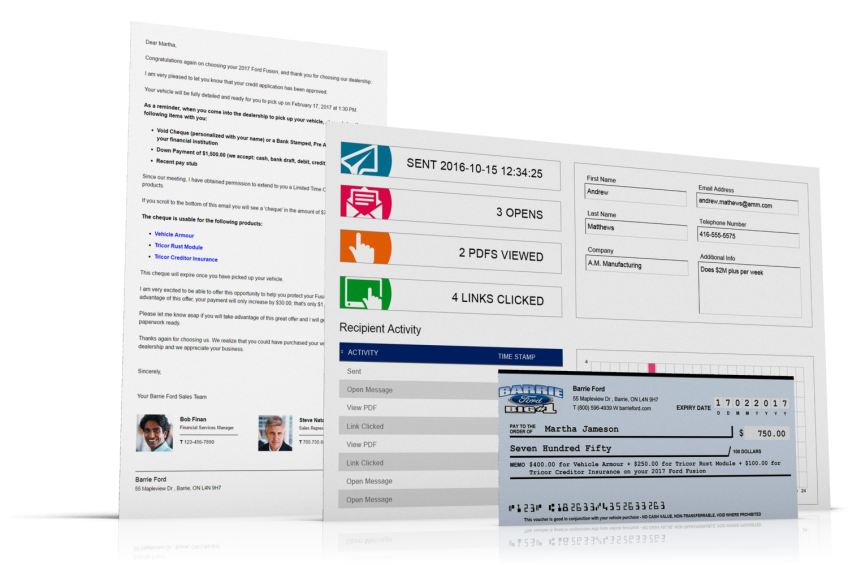 Auto Dealer Plus is an after-sales email program for auto dealerships to up-sell dealer upgrades to customers after financing is approved.
SF Auto can compose and manage emails, products, and cheques for their sales reps to use in their client communications. This helps sales reps to increase deal size and smooth out the vehicle delivery process.
Features
Ensure compliance to corporate brand and message guidelines.
Create an approved content library for your sales channel, including products and cheques.
Advance the sales cycle with real time reporting and lead ranking.
Multi-level user functionality
"Shrinking Planet did an excellent job in designing our customer deal follow-up program for Barrie Ford. Their software has helped us to smooth out the deal closing process and increase sales on dealer upgrades."
Virginia Temple
VP Financial Services, Stollery Auto Group